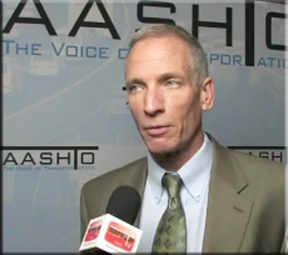 Wyoming Department of Transportation (WYDOT) Director John Cox describes his department's strategy for preserving highways and bridges during Wyoming's current transportation funding crisis in this video.
"WYDOT has shifted its focus away from the kind of reconstruction and improvement projects we've been doing for the past four decades into more of a survival mode. Our primary goal is to preserve the existing highway system as long as possible," says Cox.
In the absence of additional funding, Cox says changing the department's focus to preservation will make the decline in the condition of the state's highways more gradual. He adds that this approach will also result in fewer safety improvements to highways and a smaller number of projects designed to accommodate increasing traffic volumes.