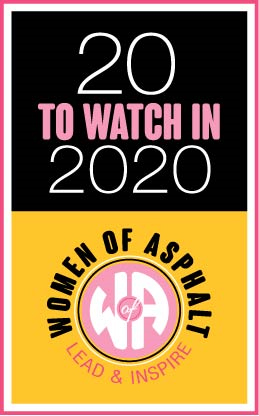 Women of Asphalt (WofA) is shining a spotlight on the women in our industry.
A call to action was sent out this year for the "WofA 20 to Watch in 2020" campaign. An overwhelming number of nominations were received for women who exemplify the values, mission and goals of WofA.
The twenty women selected are industry game-changers. They are in leadership positions, influencers, thought leaders and even newcomers to the asphalt industry. All the honorees have demonstrated success in the asphalt industry, affected positive change, served as a mentor and given back to their community.
(more…)