By Pete Grass, P.E., CAE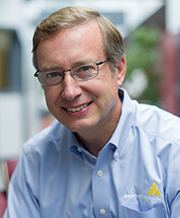 Those who know Asphalt Institute (AI) history will recall that we moved our headquarters from New York City to the University of Maryland, College Park campus in January 1955 in a building the university built for our exclusive use. That facility, in the center of campus, housed the headquarters staff and our large materials testing facility and research center.
One of the hallmarks of the structure, later known as the Potomac building, was the entrance hall containing the Asphalt Institute's logo – surrounded by black and white marble tiles. Flanked by a pair of curved rising staircases to the second floor, it made a striking entrance. Scores of asphalt industry practitioners walked over the floor and most recall the sizeable medallion.
(more…)