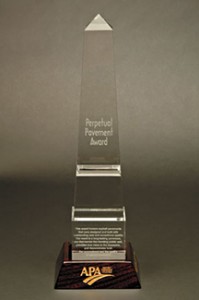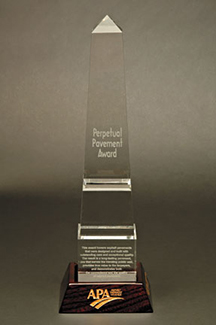 Six departments of transportation were named winners of the 2018 Perpetual Pavement Award by Asphalt Pavement Alliance (APA).
The award celebrates long-life asphalt pavements that reflect the characteristics of a Perpetual Pavement design.
The award is presented to state transportation departments and local agency road owners for well-performing asphalt pavements that are at least 35-years-old with proven high-quality structural design.
To earn the award, the pavement must have not suffered a structural failure, and it should have an average interval between resurfacing of not less than 13 years. (more…)