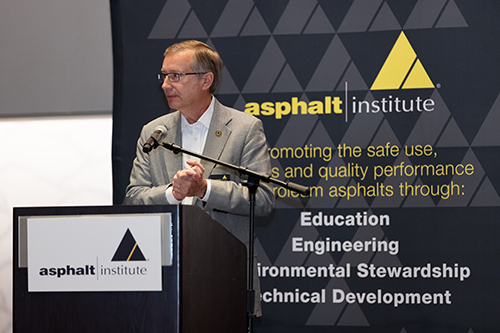 Asphalt Institute President Pete Grass celebrates 20 years as the president of the trade association in 2021. We asked him these twenty questions to both celebrate and reflect. 
1. What drew you to work with the Asphalt Institute? 
As I prepared for my career transition, I was looking for an opportunity to combine my civil engineering background with my leadership skills. We were also looking for a family-friendly place for our daughter to grow up without further relocations. While still working in the Pentagon, I got a call from a headhunter firm and the Asphalt Institute selection committee guided the rest of the process. Lexington and the Asphalt Institute's opportunity more than met our expectations.
(more…)