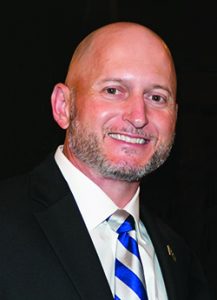 At their annual meeting in December, the Asphalt Institute's Board of Directors named Bob Cheever as their 2020 Chair. He is the president of Jebro, Inc. in Sioux City, Iowa.
"In our 101st year as an organization – it is time to get back to the fundamentals and shift our focus from the celebration of our centennial to our vision," said Cheever.
"The Asphalt Institute will be the epicenter for the petroleum asphalt binder industry fostering a collaborative environment to ensure asphalt is recognized as the construction material of choice," he added.
"We have done a great job as an association with 125 members and serving over 90 percent of the liquid industry. But, like everything, we can always be better," Cheever concluded.
Scott House was named Vice Chair for 2020. He is the Sales Manager for BP Asphalt in Aurora, Illinois.