By Pete Grass, P.E., CAE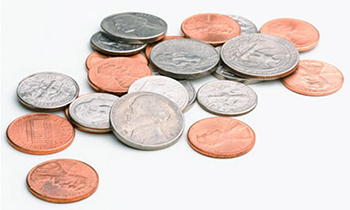 "We want change" so read the sign at the drive-through. Yes, the coins, not that anyone would turn down a lot of other things which come to mind…but I won't digress.
Our coin shortage happened while we just throw them in a bowl, drawer, jar – you name it – all to simply avoid touching them again. Play this out for a few months and it pulls the coins from circulation as we collectively hoard them.
Must be the same for golf range tokens as now there is a limit of one per customer at my local range. Are we keeping too many spares for post-COVID practice?
But let's focus on change in education. Major changes are underway for how training is developed and delivered. Industry isn't alone on this journey; education at all levels and corporate training is similarly undergoing a major transformation. Did you ever imagine children trying to follow a class on an iPad or computer sitting with sparring siblings? Me either. Effective? Maybe not, but it must do for now in many cases. I don't think I would have lasted long in that situation.
The ecosystem of learning for adults is getting much better – and quickly. Forced by physical distancing mandates, the inability to travel and best practices for health safety, we're doing things virtually like never before. By mid-2020, one could have spent the entire day zooming through the day 'learning' something. Our own industry did plenty of that, and much of it was free.
Some of these trends transcend the pandemic's mandate for distance-based learning and focus more on emergent needs of adult students in the workplace – where corporations are more interested in enhancing worker skill sets versus hiring solely on educational degrees and letting that (older) model carry the day. Skills in the workplace and the ability to enhance them for better performance is more the norm today. There is a reconciling underway between the cost of traditional education and the value delivered for the student long term. That chapter is still being written and the old model of governments designing the educational structure and corporations employing the products of that effort is changing quickly.
At the Asphalt Institute, our niche is in enhancing your skill sets in our broad industry. As new products and techniques emerge, continuing to enhance your professional capabilities is paramount. Committing to a lifetime of learning is not only healthy, but a smart career move. Keep the change coming.
Grass is the President of the Asphalt Institute.