How Tennessee continues to be recognized for pavement performance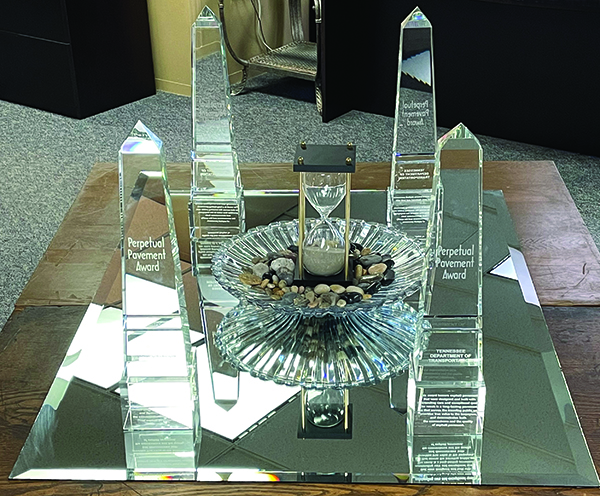 By Jason Wielinski, P.E.
The seventh floor of the James K. Polk building houses the executive level of the Tennessee Department of Transportation in downtown Nashville. A visit to this floor enables one to see some of the rich history of the department, including pictures of major successful construction projects, department leaders and historical maps.
One of the most impressive features is the collection of obelisks that the department has won throughout the years, recognizing their perpetual pavement awards from the Asphalt Pavement Alliance (APA). There are 17 of them displayed throughout the level and, very clearly, there is a tremendous amount of pride in their display.
As TDOT continues to be recognized for these superior performing pavements, one must ask: How does it continue to identify and track so many pavements that meet the requirements? The answer is simple: TDOT's Pavement Management System and their commitment to performance.
(more…)