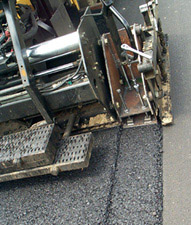 Asphalt Institute (AI) engineers are teaching "Longitudinal Joint Best Practices" workshops across the country in an effort to better educate paving professionals.
In cooperation with the Federal Highway Administration (FHWA), these half-day workshops were developed by AI and are being delivered to state departments of transportation who serve as the host. Audiences include agency and contractor personnel, with the goal being to improve joint performance and thus overall pavement life.
Prior to the workshop, AI instructors meet with DOT officials to discuss their specifications and practices. Most workshops are free to attend, but require advanced registration.
Workshops are scheduled for:


Indianapolis, IN – Feb 19

Columbus, OH – Feb 21

Anchorage, AK – Mar 12

Utica, NY – Mar 12

Cheyenne, WY – Mar 26
More information on longitudinal joints can be found on the AI website. Email AI for more information about workshops.