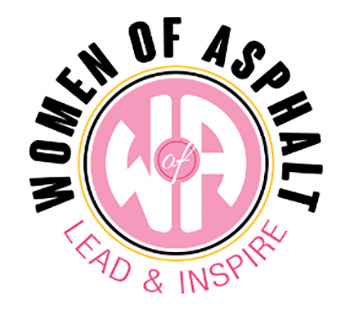 Women of Asphalt (WofA) is excited to announce it will be hosting a session and exhibiting at the National Pavement Expo 2023, taking place January 25-27, 2023, at the Charlotte Convention Center in Charlotte, North Carolina.
"We were extremely excited when the National Pavement Expo invited us to be a part of the conference's programming," said Sheila Barkevich, WofA Board President
WofA's session, "Women in the Workforce: Recruit, Retain and Promote," will take place on Thursday, January 26, 2023, from 8:30 AM-10:00 AM. A panel of industry leaders will address the importance of attracting qualified women and addressing the needs of women to keep them in the asphalt industry while developing a culture of inclusivity.
Key learning objectives include understanding why women are underrepresented in the industry, learning what organizations are currently doing for women in the asphalt industry, and best practices to apply in an organization's recruitment and retaining efforts.
Learn more about the session.