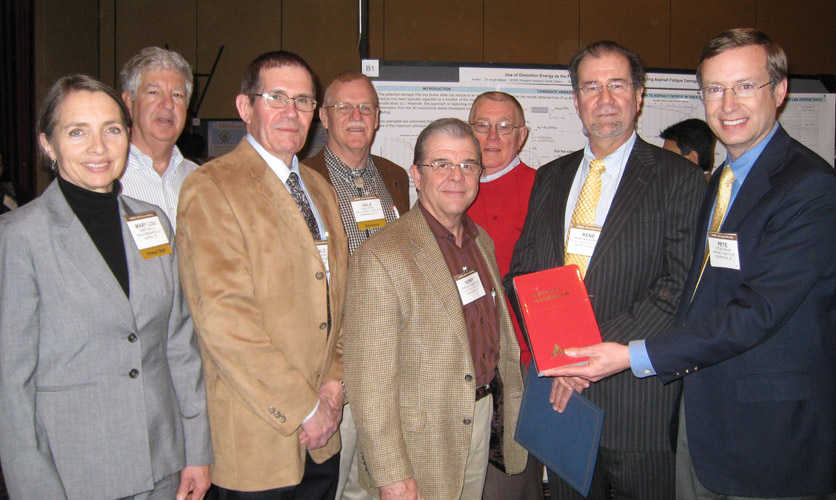 The Asphalt Institute joined the Transportation Research Board (TRB) in recognizing the Bituminous Materials Section's Best Poster at the combined session of the asphalt committees at TRB's annual meeting in Washington, D.C. in January.
Each year the Bituminous Materials Section gives the award to the author(s) who have the best presentation in a poster session at the TRB's national meeting. The award went to Darrel Fee, Rene Maldonado, Gerald Reinke, and Henry Romagosa for the presentation of the paper, "Polyphosphoric Acid Modification of Asphalt." In addition to a certificate from TRB, the paper authors were presented with copies of MS-4 The Asphalt Handbook.
Pictured below (L-R) Mary Lou Ralls (Chair of the TRB Design and Construction Group), Jim Scherocman (consultant), Gerald Reinke (Mathy Construction Co.), Gale Page (consultant), Henry Romagosa (ICL Performance Products LP), Dave Anderson (consultant), Rene Maldonado (ICL Performance Products LP) and Pete Grass (AI President).