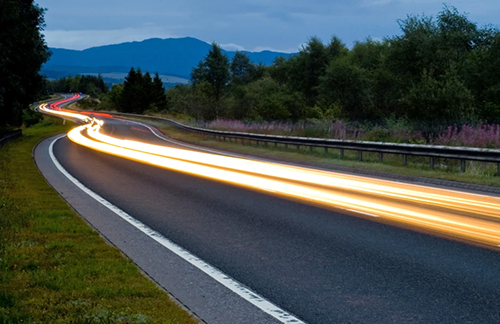 By Shawn Baldensperger
A major part of our infrastructure is highways and roads. Every winter and spring potholes become problematic, causing major issues for motorists.
Potholes are a contributor to widespread damage to vehicles and can be the root cause of accidents. For road crews, the challenge becomes allocating the appropriate resources and personnel, as well as where to distribute funding for the appropriate road repairs. Using artificial intelligence (also known as AI) is one way of predicting and preventing potholes.
A few options that can be used to monitor road conditions are by using apps on cellular phones, through vehicle-mounted equipment or by using unmanned aerial vehicles (UAVs).
Potholes are created through changing temperatures. Moisture in the road surface expands and contracts, causing cracks in the surface. Over time the weight of a vehicle breaks the surface down therefore creating a pothole.
In cities such as Omaha, Nebraska, and Hartford, Connecticut residents can download an app that can be used for reporting potholes. In addition, some cities such as Kansas City, Missouri are using algorithms to predict future potholes. Companies like Microsoft and Google have created apps for the public to use to report pothole locations. These apps can also be monitored by city officials in prioritizing which potholes need immediate attention.
Companies such as RoadBotics, which is in Pittsburgh, Pennsylvania, send out drivers with cell phones placed on the windshields of their vehicles. The drivers then turn on an app and information is collected and sent to the cloud. This information is downloaded and used by officials in analyzing and predicting potential problems for road surfaces. Road crews can use this information and take a proactive approach and seal any surface that could become problematic.
In Memphis, Tennessee officials equipped city transit buses with cameras. The data collected and reviewed by officials was used in determining road conditions and what areas needed to be addressed. This program was a huge success with an increase of 75 percent in pothole detection and cost savings through efficiency to the city.
Another way of predicting and identifying potential potholes is by using UAVs. UAVs equipped with cameras and radar imagery are a useful method for locating and detecting potholes. Drones equipped with high-tech cameras can take images of the road surface and identify potholes. This information is sent to the appropriate road department in that area. Road crews then can evaluate and prioritize which areas need immediate attention and what areas need preventative measures. This information is also available to the public.
Baldensperger is the Director of Asphalt Logistics at United Refining Company in Warren, Pennsylvania.