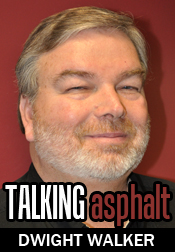 I've been working with asphalt for about 35 years. Most of that time was spent working with construction and rehabilitation efforts. But in the last few years, there has been a very significant shift to preservation activities.
This emphasis on pavement preservation makes sense. We simply have to protect our investment. We cannot afford to keep building new roads – the money isn't there. Time and traffic is winning the battle.
Even with the clear-cut need, there has been one situation holding preservation back – most owners/agencies have relied on experience and judgment rather than a scientific, engineered approach to selecting and designing treatments. And many of us lack experience with some of the preservation techniques.
Now, progress is being made; significant research is happening. Some of the noteworthy efforts are:
NCHRP Project 14-17 (Manual for Emulsion-Based Chip Seals for Pavement Preservation) and Report 680
This effort, led by Dr. Scott Shuler of Colorado State University, identified five areas to improve design and construction of chip seals. (I have an article on improving chip seal performance, which includes more information on Shuler's group's work in the June issue of ASPHALT magazine.)
NCAT's Test Track evaluations
In their fourth cycle, NCAT evaluated a 4.75mm nominal maximum aggregate size thin overlay on the Test Track. This treatment performed well in cracking, rutting and smoothness. In 2012, NCAT also placed several small preservation test sections on heavily-loaded Lee County Road 159, near their track. These sites included several types of chip seals, micro-surfacings, thin overlays (0.75 inches in depth), along with some other treatments.
The site of these test sections was chosen to eliminate bias in performance due to different traffic and structural conditions. NCAT plans to use data from these tests to define a performance curve for each type of treatment, which agencies can then use to determine the most cost-effective treatment option.
RFP for NCHRP 10-82A
Requests for proposals to develop "Performance-Related Specifications for Pavement Preservation Treatments," a 24-month, $400,000 effort, had to be submitted by April 9. This research is intended to develop performance-related specifications (PRS) to specify quality in terms of parameters related to the desired long-term performance. The RFP acknowledges that there are currently no widely accepted guidelines for performance-related specs for pavement preservation treatments. The goal of the research is to develop guidelines to provide a direct relationship of key materials and construction characteristics to performance.
These are only a few of the efforts underway. There are many more research efforts and materials suppliers and equipment manufacturers are working to improve their products. If you are interested in pavement preservation advancements, check out the websites of the National Center for Pavement Preservation or FP2, or contact a local preservation contractor. Progress is being made and assistance is available. Preserving our pavements is the way to go.
Send Dwight your thoughts at talkingasphalt@asphaltinstitute.org.