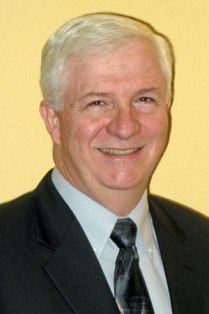 Ralph D. Shirts, Americas Asphalt Technical Manager, at ExxonMobil Lubricants & Specialties Company was named the 2009 Chairman of the Asphalt Institute (AI) Board of Directors at the Institute's 2008 Annual Meeting in Tucson, AZ. Bill Thorpe of Paramount Petroleum was named Vice Chairman of the Institute for 2009.
"I am deeply honored to serve the Institute and its members" said Shirts. "In 2009, the Institute will celebrate its 90th year anniversary. Mindful of history and with an eye on the future, the Institute will continue to be the preeminent center of excellence for asphalt supplier issues with a dedicated staff, strong membership base and support of the member companies in our committees."
A long-time, active member of the Institute, Shirts has served as a board officer, including Vice President and on a number of AI committees, including the Executive, Membership (chairman), Personnel Advisory (chairman), Health Safety & Environment and Public Policy Committees (chairman). He also served as the co-chairman of the Asphalt Roofing Environmental Council from 2004 – 2008.
Shirts was raised in Dillon, Montana and Sun Valley, Idaho. He completed his undergraduate degree in Civil Engineering in 1979 at Union College, Schenectady NY. Commissioned as a Regular Army officer, he served in the Army Corps of Engineers before joining Exxon in 1984. Shirts currently resides in Fairfax, Virginia, with his wife Sandi.