By Pete Grass, P.E., CAE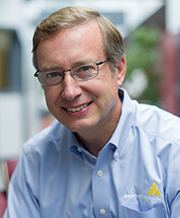 Those who know Asphalt Institute (AI) history will recall that we moved our headquarters from New York City to the University of Maryland, College Park campus in January 1955 in a building the university built for our exclusive use. That facility, in the center of campus, housed the headquarters staff and our large materials testing facility and research center.
One of the hallmarks of the structure, later known as the Potomac building, was the entrance hall containing the Asphalt Institute's logo – surrounded by black and white marble tiles. Flanked by a pair of curved rising staircases to the second floor, it made a striking entrance. Scores of asphalt industry practitioners walked over the floor and most recall the sizeable medallion.
Fast forward to the winter of 2018 when Asphalt Institute and University of Maryland alumni Dr. Matt Witczak learned that the Potomac building was scheduled for demolition later that year to make way for a new facility. He quickly contacted Professor Chuck Schwartz, Chair of the Department of Civil and Environmental Engineering at the University of Maryland, to express his dismay and urged him to inform us. Chuck did just that.
Given the demolition schedule, would AI leaders like one last look? One last glimpse of history? Of course!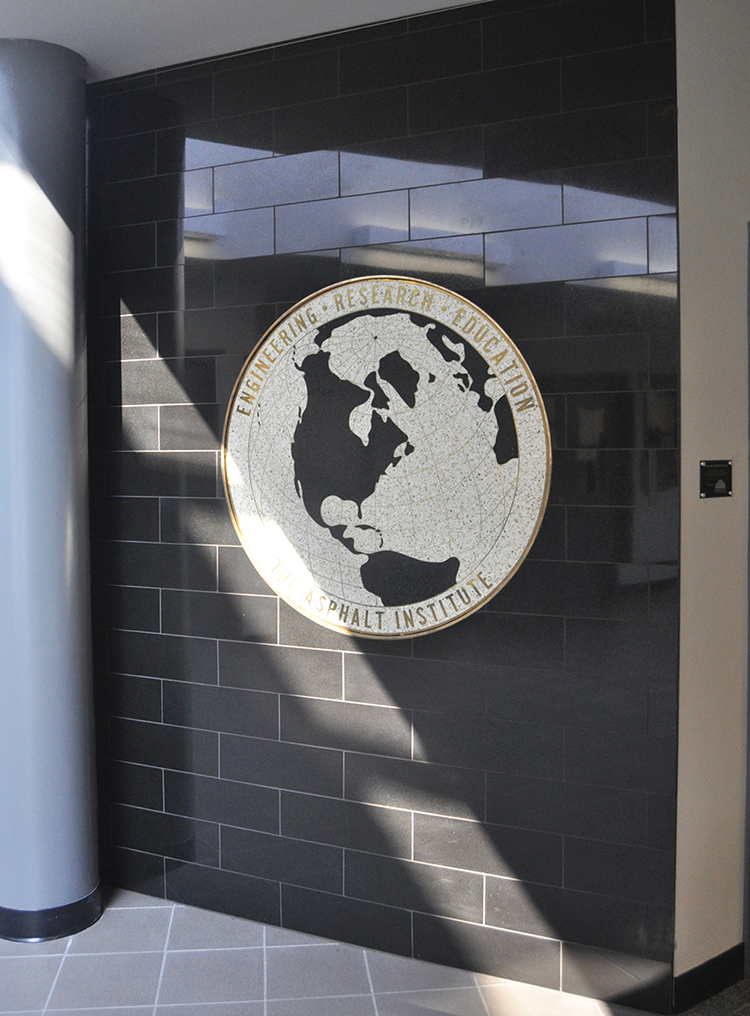 On a cold and dreary day in late February of 2018, former AI President Bernie McCarthy and I visited the Potomac Building with Professor Schwartz and stood in the quiet building once more. It was filthy and in need of repairs. Alas, it was coming down soon, but the medallion was still there.
Could we save history? The medallion seemed embedded in the concrete floor. I envisioned concrete saws, lifting tackle, cranes, flatbed trucks and an open checkbook. It seemed doomed.
Bernie thought otherwise and a quick call to Tony Kriech of The Heritage Group, a longtime AI member based in Indianapolis, Indiana, ignited the plan to save history. You can watch the rest of the story in a short film (below) created by The Heritage Group in memory of the AI's 1989 Chair Fred M. Fehsenfeld, Sr.
If you visit AI headquarters in Lexington, Kentucky, you'll see the medallion proudly displayed on the wall thanks to the perseverance and creativity of a few individuals like Matt, Chuck, Bernie, Tony and others.
Grass is the President of the Asphalt Institute.