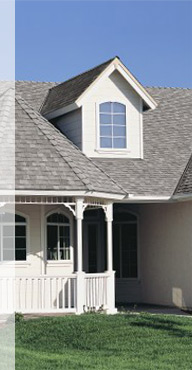 CertainTeed Corporation's roofing plant in Shreveport, La., is teaming up with a Texas paving company to recycle nearly 100 percent of manufacturing waste.
Paving the way with greener operations, CertainTeed is helping to divert approximately 15,000 tons of material from landfills each year. The waste is used by RK Hall of Texarkana to produce asphalt pavement used for highways and bridges.
"By finding an eco-friendly solution for disposing of scrap materials, the Shreveport plant is significantly reducing its environmental impact," says John Hardy, operational excellence leader for CertainTeed Roofing.
"As a result of the partnership with RK Hall of Texarkana, the plant has also reduced transportation costs — a testament that going green has both environmental and economic benefits," adds Hardy.
CertainTeed is a member of the U.S. Green Building Council and plays an active role in the green building movement. For the second consecutive year, CertainTeed has been named ENERGY STAR partner of the year.