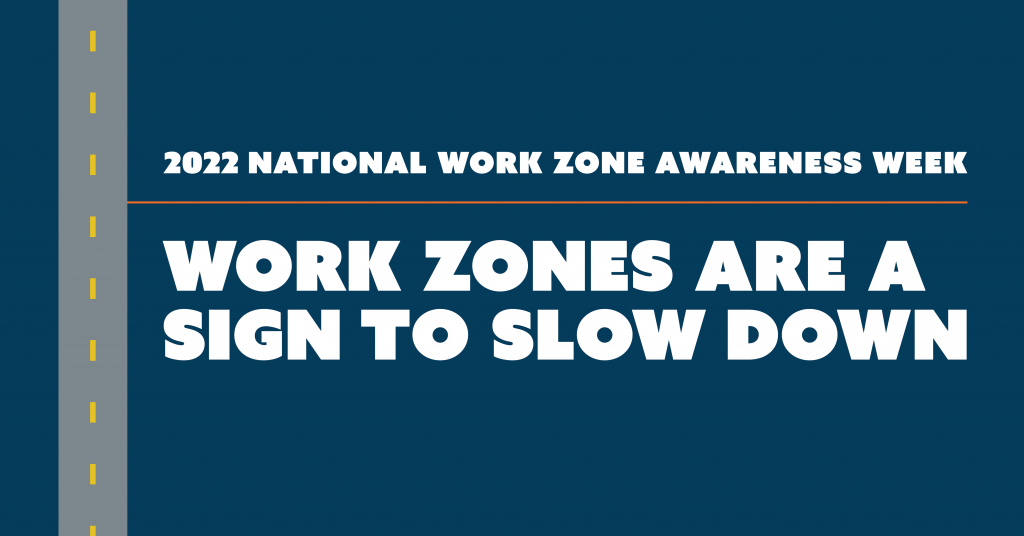 National Work Zone Awareness Week (NWZAW) will be observed April 11-15 with this year's theme of "Work Zones are a Sign to Slow Down."
NWZAW has been observed for more than 20 years and was launched as a public awareness campaign to help everyone understand they play a role in keeping motorists and roadway workers safe.
This year's national kickoff event is scheduled for April 12 in the Washington, D.C. area and is hosted by the Virginia Department of Transportation (VDOT).
Statistics from the National Work Zone Safety Information Clearinghouse show there were 762 fatal crashes in work zones resulting in 842 deaths in 2019. In addition, 135 roadway workers were killed in work zones. The vast majority of people killed in work zones were motorists, passengers and pedestrians. Those statistics demonstrate the importance of work zone safety and participating in NWZAW to spread the message that everyone has a role in getting roadway workers home safely.
As part of NWZAW, everyone is encouraged to participate in Go Orange Day on April 13 and to observe a moment of silence on April 15 for people killed in work zone incidents.
To learn more about NWZAW, visit nwzaw.org.