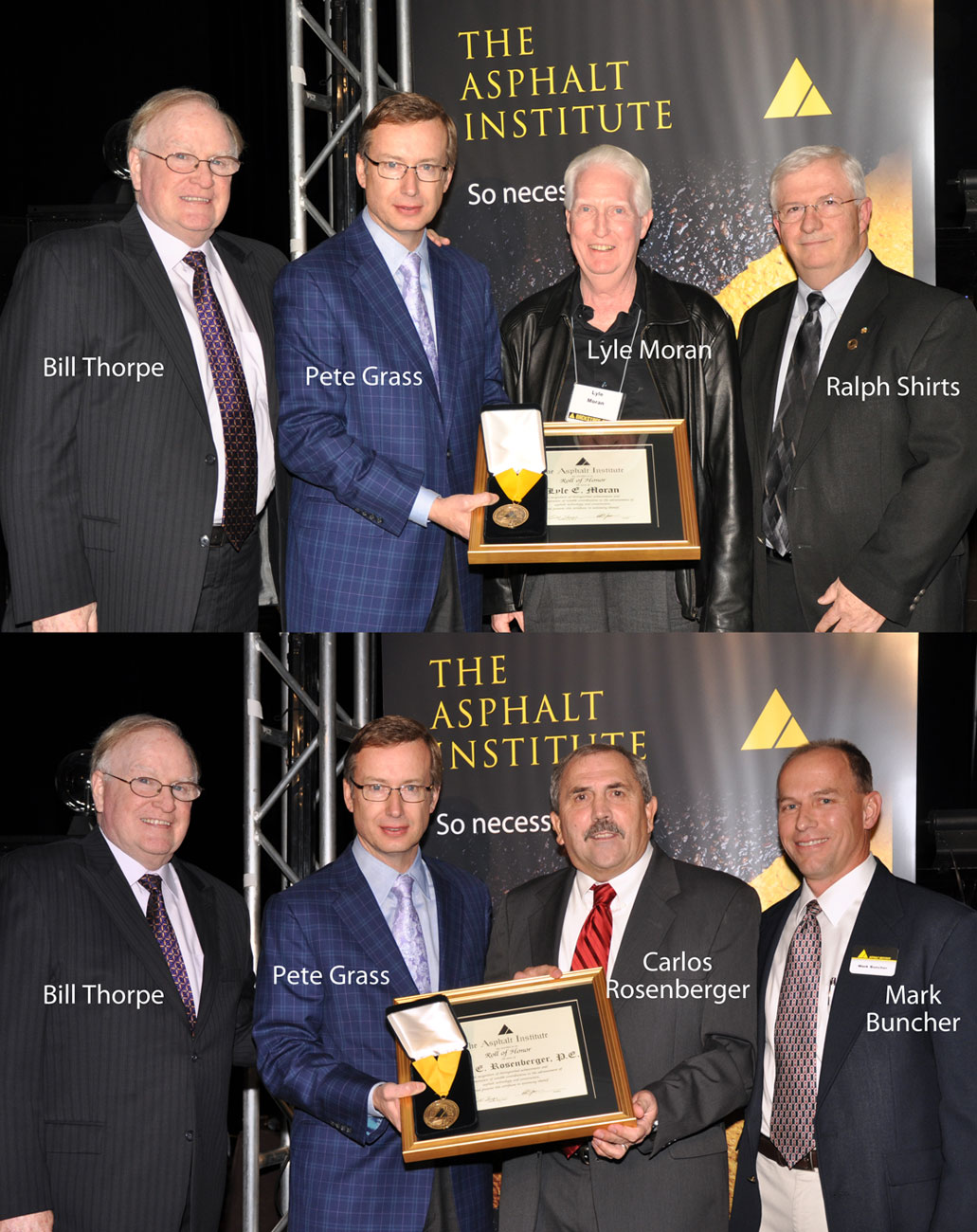 The Asphalt Institute (AI) named Lyle E. Moran and Carlos E. Rosenberger to their Roll of Honor at the annual meeting in Orlando, Florida in December.
Since 1965, the AI Roll of Honor has been viewed as the highest level of recognition conferred by the Institute. Individuals selected for the award have contributed tremendously to the asphalt industry through either sustained technical achievement or through the substantial contribution of leadership.
Moran retired this year as Asphalt Team Lead at Imperial Oil Ltd, following more than 33 years of service in the asphalt field. He received his MSc in chemistry from the University of Ottawa.
Moran was instrumental in developing and sustaining a Centre of Excellence for asphalt at the Sarnia Research Centre. He holds 12 U.S. patent awards and in 2002 was awarded the AI Distinguished Service Award.
"Even after 33 years on the job, I still get excited about discovering new ideas and new concepts," said Moran. "Now, I am going to have a chance to do that in other avenues."
Rosenberger is retiring this year after 42 years in the asphalt industry. He most recently spent 27 years as a Senior Regional Engineer for the Asphalt Institute, based in Dillsburg, Pennsylvania.
Rosenberger graduated from Shippensburg State University and began his career as a Materials Engineer for the Pennsylvania Department of Transportation. He rose through the ranks at PDOT to Quality Assurance Engineer before coming to AI in 1984.
Rosenberger recently led a national research project to improve the way longitudinal joints are constructed, specified and accepted. He considers presenting at the Association of Asphalt Paving Technologist meeting in 2009 a career highlight.
"With the exception of family-related times, induction into the Roll of Honor is the proudest moment in my life," said Rosenberger.