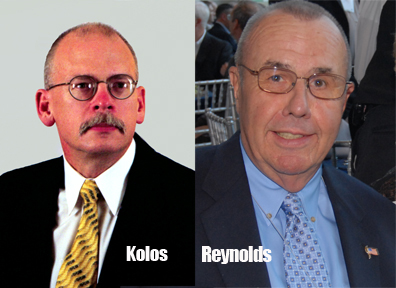 The Asphalt Institute (AI) recently added Mike Kolos and Tom Reynolds to their Roll of Honor. Kolos (1952-2009) had a stellar career at United Refining Company in roles varying from Special Projects Accountant, Supply Planning Manager and Asphalt Marketing Vice President.
He became AI Chairman in 2000. He deftly led AI during a significant time of staff transitions. Kolos also served as AI Treasurer and formed an investment committee that provides important financial stewardship for the organization.
Reynolds is best known in the industry for his work with Standard Oil of Indiana and AMOCO and later with BP Asphalt. He served in many roles including asphalt sales, Jet Fuels Sales Manager and Asphalt Business Unit Manager for approximately 10 years.
Reynolds served as AI Chairman in 1994 – the year of AI's 75th anniversary. He helped increase the organization's public profile and solidified their financial security as a leader.
AI President Pete Grass and current AI Chairman Baxter Burns presented the awards at the AI spring meeting in Baltimore, Maryland. To view all of AI award winners…