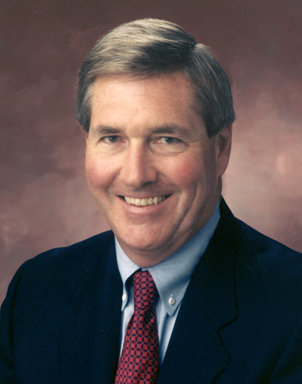 The Asphalt Institute (AI) named John W. (Bill) Kirk III of Associated Asphalt, Inc. as 2011 Chairman of the Board of Directors at the Institute's annual meeting in Orlando, Florida in December.
J. Baxter Burns II of Ergon Asphalt & Emulsions, Inc. was named Vice Chairman of the Institute for 2011.
"I appreciate the honor to lead the Asphalt Institute this year. I go forward as Chairman because I, like so many others in the Institute, have an unshakable advocacy for this industry," says Kirk.
"This year could very well be one that is known as a defining time for our industry. As we move forward to the fall and the IARC monograph, it will take a collective effort by all of our members to work diligently with our partners and other Institute members to see that our industry is well and correctly represented," added Kirk.
Kirk is President and CEO of Associated Asphalt, Inc. in Roanoke, VA. He previously served as AI Chairman in 2004. He also served as Vice President from 2006-2009 and Membership Committee Chairman in 2003.
The Asphalt Institute was founded in 1919 and is the international trade association of petroleum asphalt producers, manufacturers and affiliated businesses. They promote the use, benefits and quality performance of petroleum asphalt.