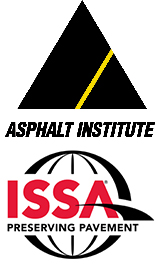 The International Slurry Surfacing Association (ISSA) and the Asphalt Institute (AI) are partnering to develop and present a series of three webinars early this fall.
Topics, length and tentative dates are as follows:
Introduction to Crack Treatments with Best Practices, 90 minutes, Oct. 19
Instructors: Bryan Darling, Crafco, Inc. and Jeff Wiesman, Fahrner Asphalt Sealers
Introduction to Slurry Seal & Microsurfacing & Best Practices, 120 minutes, Oct. 26
Instructors: Barry Dunn, Viking Construction, Inc. and Pierre Peltier, Terry Asphalt Materials, Inc.
Introduction to Chip Seals coupled with Best Practices, 120 minutes, Nov. 9
Instructors: Mark Ishee, Ergon Asphalt & Emulsions, Inc. and Bryan Horner, E.D. Etnyre & Co.
Each of these webinars will cover the latest on these pavement preservation techniques, and each will be presented by industry experts in their respective technique.