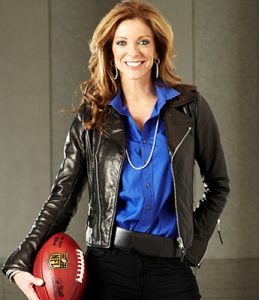 This year's International Roofing Expo (IRE) will be held February 4-6, 2020, at the Kay Bailey Hutchison Convention Center in Dallas, Texas.
It is a must-attend event for commercial and residential roofing professionals to stay up to date on market directions, trends and cutting-edge technology. This year's show is packed with events, a robust educational program and a vast exhibit hall.
Education has always been a top priority at the IRE, and the 2020 program will not disappoint. The conference program features over 40 sessions covering technical skills, workplace safety, leadership, legal/human resources, money matters, sales/service, general business, siding and more.
The National Roofing Contractors Association (NRCA) will host classes focused on roofing safety, fall protection and torch safety, as well as leadership, communication and management skills. The National Women in Roofing (NWIR) will host their third annual NWIR Day in conjunction with the IRE. It's the premier conference for multidisciplinary female professionals in the roofing industry to get together to learn about the latest business strategies and tactics and share their secrets to success.
With more than 500 exhibiting companies and 16 hours of exhibit time, you'll find thousands of innovative, products and services on display that can help keep your business at the forefront of the industry. The IRE expo hall brings together long-time industry leaders showcasing their latest products with new, up-and-coming innovators debuting unique, must-have items. While you explore the expo hall you can participate in tons of free show floor education in the GAF Education Center, The Roofing Institute sponsored by Johns Manville and during exhibitor-presented seminars. You can also experience live product demonstrations during exhibitor product clinics.
You can take a step outside during show hours and experience a few outdoor events. Stop by the SRS Extreme Tailgate Party and meet the entire SRS Distribution Senior Management team. Experience large equipment in action with a live crane demo by Lifting Equipment Solutions. Watch as various teams compete against each other during the roofing competition sponsored by DuroLast. Also, roof system installers can take their NRCA ProCertification™ hands-on performance exams during the IRE. Installer candidates must apply by Jan. 21, 2020 to take advantage of this unique opportunity.
You can come a day early to the show and pay it forward by helping those less fortunate by participating in the 11th Annual Community Service Day, the show's home repair and revitalization project.  The IRE is also excited to have its first female keynote speaker. Charlotte Jones, Dallas Cowboys Executive Vice President and Chief Brand Officer, will share strategies about setting high expectations, the pressure to deliver and continuing to raise the bar. The keynote address is sponsored by Malarkey Roofing Products.
Make plans to attend the roofing industry's top event. Register today.