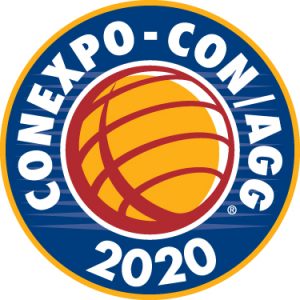 Education is always a vital component of both CONEXPO-CON/AGG to help attendees not only survive but thrive in a changing and global industry.
Attendees at the 2020 show can take advantage of more than 180 education sessions packed with timely and actionable information, developed with the guidance of leading industry groups and delivered by industry experts.
"The line-up of programming is not only larger than it has ever been but includes a fresh line-up of speakers stacked side-by-side with core programming that is always highly attended," said Eileen Dickson, CONEXPO-CON/AGG Education Committee chair.
CONEXPO-CON/AGG 2020 education features 10 tracks covering a variety of equipment applications, site development, fleet management, business best practices, technology, safety and attracting and retaining talent.
Asphalt specific offerings include "Using New Technologies in Asphalt Paving", "Recycling Agents", "Permeable Pavements for Storm Water Management" and "A Practical Approach to Managing Density."
CONEXPO-CON/AGG is North America's largest construction trade show representing asphalt, aggregates, concrete, earthmoving, lifting, mining, utilities and related industry segments. It is held March 10-14, 2020 in Las Vegas, Nevada.
The Asphalt Institute (AI) booth is located in the Grand Lobby of the Las Vegas Convention Center at GL20901.