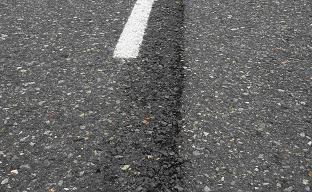 CONEXPO-CON/AGG 2011 attendees will find more industry-focused education at the event than ever before, providing additional value to their show experience.
More than 125 sessions will help contractors, business owners, construction materials producers, end-users and other industry professionals meet the challenges in a changing marketplace. More hands-on workshops will be held, and industry organizations have expanded their certification and examination programs for the convenience of show attendees.
Asphalt Institute Director of Engineering Mark Buncher will present "Building Longitudinal Joints that Last" at 7:30 a.m. on Thursday, March 24th.
The 90-minute advanced session is designed to cover which joint techniques perform the best, explore best practices for placing and compacting cold joints and examine recommended construction specifications.
CONEXPO-CON/AGG 2011 will be held March 22-26, 2011 at the Las Vegas Convention Center in Las Vegas, USA.
Session tickets are available singly or in money-saving packages, and signing up ahead of time saves time and money.
Education is divided into nine program tracks to help attendees locate topics of most interest to them: aggregates, asphalt, concrete, earthmoving and site development, equipment asset management, management best practices, recycling and sustainability, safety and workforce development/competitive edge.
Visit the Asphalt Institute booth during the show in the Grand Lobby (#GL-3527).