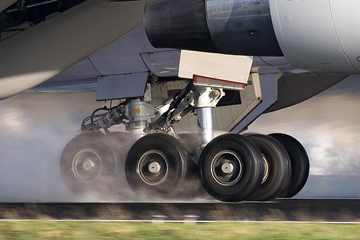 A three-day course on asphalt pavement design construction and maintenance will be held in Maryland November 5-7.
The Federal Aviation Administration (FAA) and the Asphalt Institute will present the "Airport Pavement Workshop" at the Embassy Suites Hotel Baltimore – BWI Airport in Linthicum, Maryland.

The course offers 22 PDHs (professional development hours). The cost is $1,195 or $795 for FAA employees. The registration fees cover all seminar materials, refreshments and lunches.

Topics include FAA thickness design, pavement evaluation, maintenance and rehabilitation methods, P-401 and Superpave specifications.
"This workshop is valuable for airport staff, consulting engineers, FAA personnel and those who provide construction or maintenance and rehabilitation services to airports in the U.S. and overseas. This is especially true now as the FAA is in the process of adopting major changes to their methods for pavement design, computation of pavement classification numbers and even the standard specifications for airport construction," said Workshop Manager John Duval, P.E.
You can register online at www.asphaltinstitute.org or by calling 859-288-4960.