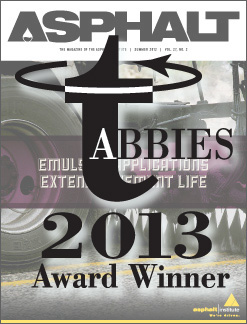 The 2013 Tabbie Awards featured nearly 500 entries, with nominations coming from the U.S., Canada, the U.K., Australia, New Zealand, the United Arab Emirates, Lebanon, Singapore and South Africa.
The Top 20 of the "Best Single Issue" magazine category — the competition's most comprehensive — include "Asphalt", "Civil Engineering", "Automotive News", "Best's Review", "Leadership", "NCAA Champion" and "TravelAge West."
Presented by Trade, Association and Business Publications International (TABPI), this 10th-year editorial and design competition was open to English-language publications worldwide.
See a complete list of Tabbie winners here.