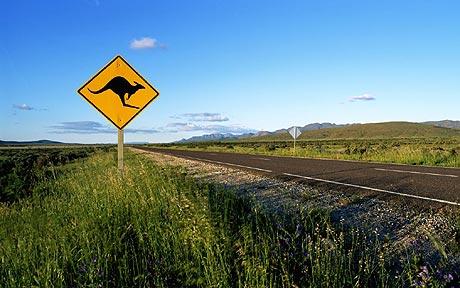 The Australian economy places a huge reliance on its road infrastructure and it is considered essential to continued economic growth. The importance of a competent and forward thinking asphalt industry is fundamental to this aspiration.
It is an industry that faces the challenges of providing reliable pavements for highly populated metropolitan centers, extensive state highway networks, road infrastructure and airfield pavements to access remote communities and energy/ mineral resource.
Australia has 800,000 kilometers of roads with about 310,000 kilometers surfaced and more than 90 percent of the surfaced roads are sprayed seal roads. Annual production of asphalt is about 10 million metric tonnes p.a. There are around 120 asphalt plants across Australia ranging from small plants of 30 to 40 tph capacity to new large 300 to 400 tph plants.
Semi continuous batch plant and continuous drum mix are the preferred asphalt production methods. The percentage of imported binders is expected to grow to as much as 100 percent within the next few years. Bitumen is produced to a viscosity specification specific to Australia – AS 2008.
Annual use of bitumen in Australia is just over 800,000 metric tons. The industry employs an estimated 4,000 people in Australia with about double that indirectly involved in road surfacing through state road authorities and local government authorities.
Over time, the benefits of deep lift asphalt in terms of "whole of life costs", has been recognized across all market sectors and is underlined by the growth in the footprint of asphalt pavements and by its dominance as the pavement of choice for most new infrastructure projects.
In line with other countries, Australia has enjoyed the benefits of performance based asphalt surfacings such as porous asphalt and stone mastic asphalt. In the development of such products the industry has often modified the design process to satisfy the various climatic and environmental conditions unique to Australia. Both client and industry sectors are well resourced with skilled technical staff and modern laboratories to facilitate the development of asphalt products for the future.
Like many modern economies, Australian road authorities and contractors are actively looking for opportunities to minimize the impacts of their operations on the environment. As a consequence, particular focus is being paid to increased utilization of recyclable materials (recycled asphalt product (RAP), recycled glass etc) and production methods which reduce carbon footprint e.g: low temperature asphalt.
At all levels of industry, Australia is outward looking and actively seeking to introduce innovative practices and processes from overseas which may fit the Australian environment to ensure its road network reflects global best practice in its construction and certainty in its performance.