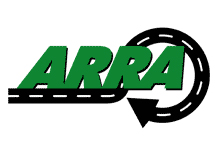 During its recent 35th annual meeting held in Tucson, Arizona, the membership of the Asphalt Recycling & Reclaiming Association (ARRA) re-elected Billy Garrity, Garrity Asphalt and Reclaiming, to the office of president for the 2011-2012 term.
Garrity lives in Simsbury, Connecticut with his wife Ann, his two daughters, Casey, 24, Kelly, 19, and his son Brian, 22. Billy was Vice President of Garrity Asphalt Reclaiming from 1990 ? 1996 and became President in 1997. He served on the Simsbury Board of Selectman 1995—2005 and on the board of the Utility Contractors of Rhode Island 1995 ? 2005. He previously served as vice president of ARRA and was the 2010 ARRA annual meeting program chairman. Garrity Asphalt Reclaiming has been an ARRA member since 1989.
Other 2011-2012 officers re-elected were:
Vice President — Pat Faster, of Gallagher Asphalt Corporation, Thornton, Illinois
Secretary / Treasurer — Andrew Fox, Road Science, LLC., Tulsa, Oklahoma
Immediate Past President — Dave Cannon, Mt. Carmel Stabilization Group, Murrysville, Pennsylvania
Directors elected for the term include: Tom Kiernan, Lafarge, Naperville, Illinois; Ryan Essex, Miller Paving, Gormley, Ontario, Canada; John Irvine, Roadtec, Chattanooga, Tennessee; Dale Cronauer, Blount Construction, Marietta, Georgia and Donn Johnson, Asphalt Recycling Solutions, Inc., Oakdale, Minnesota.
Don Matthews, Pavement Recycling Systems, Mira Loma, California will serve as chairman of the Committee on Recycling Education (CORE), ARRA?s technical committee.
The Asphalt Recycling & Reclaiming Association is a non-profit trade association of contractors, equipment manufacturers, suppliers, public officials, and engineers engaged in the recycling and reclaiming of asphalt, using the economies of recycling to rebuild a stronger and safer network of highways, streets and roads across the country and around the world.