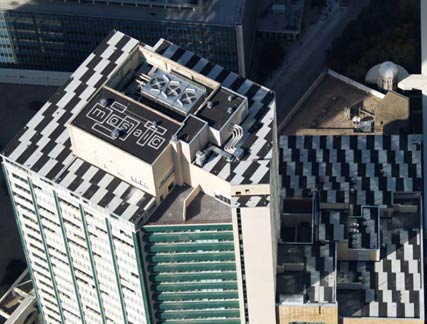 The first year of the Quality Asphalt Roofing Case Study program (QARC) has officially come to an end, as the Asphalt Roofing Manufacturers Association (ARMA) has awarded the three winning projects that exemplify asphalt's characteristics of raising the B.A.R. to be the most beautiful, affordable and reliable roofing solution.
QARC is a recognition program that gives roofing contractors, consultants and architects the ability to gain national prominence and industry recognition for their work with asphalt roofing. ARMA encourages every roofing professional to enter their small residential projects as well as large commercial roofing projects.
This year's submissions served as an excellent example of different types of submissions that QARC aims to recognize. The winning projects are as follows:
GOLD Frank M Johnson Montgomery Courthouse
Montgomery, AL
Company: Advanced Roofing Inc.
This courthouse turned to asphalt to adhere to strict design criteria in a historical district. Asphalt underlayments played a key role in providing a watertight roofing system, while meeting energy and historical codes and without sacrificing quality.
SILVER Mosaic
Dallas, TX
Company: Texas Roof Management Inc.
Mosaic was a renovation project that had to deal with many challenges. From the removal of four layers of existing roofing, to being able to withstand standing water, to the 48 new roof drain installations, the asphalt system went down easily and quickly. With the Mosaic logo on the highest roof level, this system will leave a long-lasting impression on the Dallas skyline.
BRONZE Struthers Residence
Raleigh, NC
Company: Baker Roofing Co.
The residential winner showcased asphalt shingles and how they can make a roof the main attraction. With longevity, the ease of installation and the multiple planes covered on the roof, it's a good example to why four out of five homes are covered by asphalt shingles in the U.S.
In addition to the three winners, other notable submissions included: Levine Children's Hospital, LSU School of Veterinary Medicine, Miami-Dade County GSA Trade Shop Facility, Marston & Moffat Water Treatment Plants.