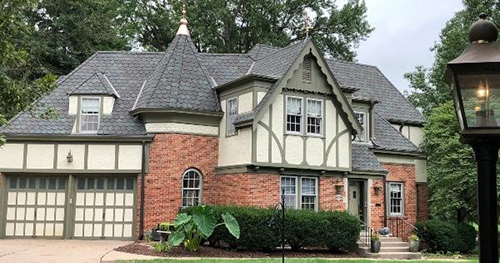 The Asphalt Roofing Manufacturers Association (ARMA) announced the winning projects in the 2020 Excellence in Asphalt Roofing Awards.
This program recognizes low and steep-slope asphalt roofing projects from across North America based on four categories: reasons for selecting asphalt, performance, beauty, and distinction.
"We received 82 submissions this year, an all-time high and almost double the entries from 2019," said Reed Hitchcock, ARMA's executive vice president. "In addition to the increased quantity, we continue to be impressed by the caliber of the submissions. Contractors across North America are using asphalt for their roofing projects in innovative ways, delivering superior results and resulting in happy building and homeowners."
This year's "Gold Award" was presented to Everlast Exteriors of Omaha, Nebraska for the Molly Jenkins Carriage House, located in the historic Country Club District of Omaha and originally built in the 1920s. The homeowners agreed that asphalt was the best choice for this re-roofing project based on their desire for a dignified, reliable roof system that would be true to the style and look of the era when the house was originally designed.
Roofing Solutions, LLC was awarded silver for their work re-roofing the United States Post Office general mail facility in Baton Rouge, Louisiana. This 300,000 square foot project was completed while the mail facility was operating 24 hours per day and 7 days per week, with customers, mail carriers and 18-wheelers constantly moving in and out.
The bronze award was presented to Black Hills Exteriors, LLC for the Central States Fairgrounds horticulture building in Rapid City, South Dakota. This wooden structure, nearing 100 years old, needed a roofing solution to withstand the expansion and contraction the building experiences throughout the year and a new asphalt roof ensured lasting protection.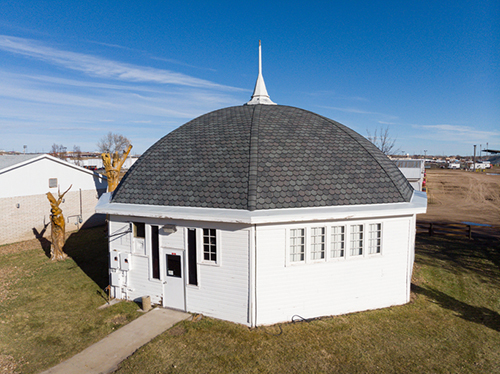 To learn more about this year's winners and projects receiving honorable mentions visit asphaltroofing.org. ARMA is a trade association representing North America's asphalt roofing manufacturing companies and their raw material suppliers.