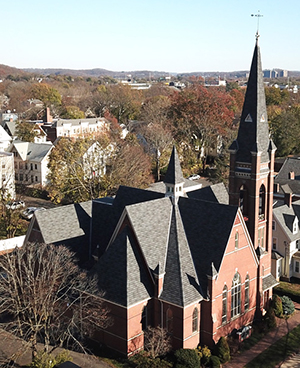 The Asphalt Roofing Manufacturers Association (ARMA) announced the winning projects of the 2023 Excellence in Asphalt Roofing Awards Program. A historic church and customized residential homes are among the projects honored this year.
The program recognizes low- and steep-slope asphalt roofing projects across North America based on four categories: reasons for selecting asphalt, performance, beauty and distinction.
"This year was record-breaking, with 127 submissions celebrating success stories, innovative solutions, and complex artistry while promoting the core benefits of asphalt roofing systems," stated Reed Hitchcock, ARMA Executive Vice President. "In addition to the increased number of participants, it is more apparent every year that asphalt continues to solve technical roofing challenges while providing beauty and value for both steep- and low-slope applications."
KJN Restoration, LLC received the Gold Award for the 7th Day Adventist Church, a one-hundred-plus-year-old church with varying high-pitched roof sections culminating in a 150-foot-tall steeple. The project was challenging due to the extraordinary number of unique conditions that required a one-of-a-kind solution.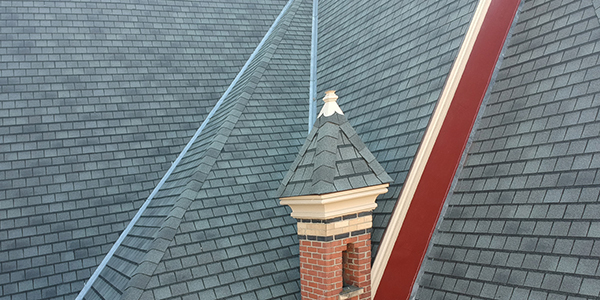 Achten's Quality Roofing received the Silver Award for the Seaside Sequim Residence located in the coastal region of the Pacific Northwest. After the previously installed cedar shake roof began to fail, the homeowners wanted a new roof with similar styling and texture to shake but with the benefits of an asphalt roofing system.
Smith Builders Roofing received the Bronze Award for their work on Schooner Head, an 8,000-square-foot residence with a breathtaking location, high on the rocky cliffs of coastal Maine. This notable project features a steep three-story roof with several arches around the windows and doorways. With its dramatic sweeping roofline split by a magnificent double chimney centerpiece, there is nothing about this property that is understated.
Additionally, ARMA recognized four projects as Honorable Mention recipients.
The North Georgia Equestrian Paradise by Greater American Roofing received an Honorable Mention. Penney's Roofing & General Contracting received an Honorable Mention for the Cobourg Project, a prestigious custom-built home in the gently rolling hills of Cobourg, Ontario. The Scott Residence in northern California garnered an Honorable Mention for Wedge Roofing. The prominent Queen Anne Victorian-style home, situated in the downtown historic district, encompasses beautiful detail with authentic accouterments. Advanced Roofing Inc. received an Honorable Mention for McNab Elementary School, a neighborhood school serving the community of Pompano Beach in South Florida.
Learn more about the ARMA Excellence in Asphalt Roofing Awards.