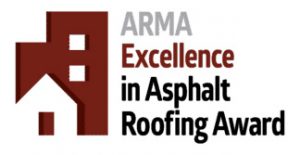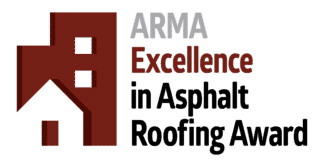 The Asphalt Roofing Manufacturers Association (ARMA) announced the winning projects for the 2022 Excellence in Asphalt Roofing Awards.
This program recognizes low and steep-slope asphalt roofing projects from across North America based on four categories: Reasons for selecting asphalt, performance, beauty and distinction.
"We received over 80 submissions this year. This year's applicant pool was particularly unique, with entries from six different countries," said Reed Hitchcock, ARMA's Executive Vice President. "North American manufacturers are providing quality asphalt roofing materials to projects worldwide, highlighting asphalt's versatility, beauty, performance, and durability."
This year's Gold Award was presented to Black Hills Exteriors for the Scull Residence, a Queen Anne Victorian-style home located in the heart of Black Hills, a mountain range in Rapid City, South Dakota.
Weatherguard Roofing was awarded the Silver Award for their work on The Island House of Hilton Head Island, South Carolina.
The Bronze Award was presented to Green Horizons for The Island House Hotel of Mackinac Island, Michigan.
Additionally, three projects were recognized as Honorable Mentions.
Alphaland Baguio Mountain Lodge by Roofloor Enterprises Corp., in Baguio City, Philippines received an Honorable Mention Award. Rutter Roofing & Exteriors received an Honorable Mention Award for Haverford Residence in Haverford, Pennsylvania. GA-148: Jerrold Clark, a multi-million dollar property in Atlanta, Georgia received an Honorable Mention Award for Greater American Roofing.
To learn more about this year's winners, visit asphaltroofing.org.