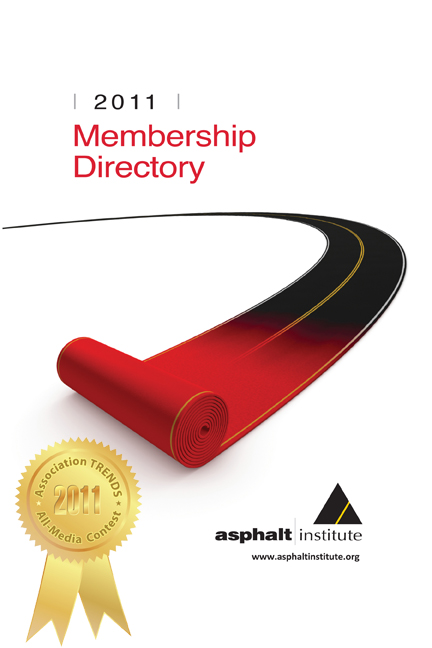 The Asphalt Institute (AI) was awarded a TRENDS All Media Contest Gold Award in the "Membership Directory" category for 2011.
AI Member Services Manager Karen Embs traveled to Washington, D.C. to accept the award on Feb. 10. Embs is the principal editor of the directory.
The TRENDS contest is open to all associations and drew more than 400 entries in 22 categories this year. Associations are judged on the quality, appearance and content of their publications, including trade magazines, journals, annual reports, promotional items, media/advertising kits, newsletters, educational/informational/public service announcements, websites, integrated social media efforts, convention/trade show/meetings materials and membership directories among others.
Judge's commented on the quality of the cover design. "The design is eye-catching and clean while simultaneously incorporating a clever motif to convey the organization's emphasis on service to its members," one judge noted.
Check out a gallery of AI TRENDS winners