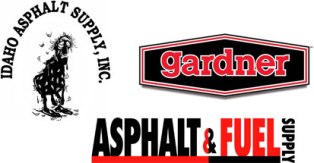 The Asphalt Institute is pleased to welcome three new member companies to AI membership.
Idaho Asphalt Supply, Inc. (Regular member) is an asphalt manufacturer and marketer headquartered in Idaho Falls, ID.
Gardner Asphalt Corporation (Affiliate member) is based in Tampa, FL. Gardner manufactures industrial coatings for roofing and driveway applications.
Asphalt & Fuel Supply, LLC (Affiliate member), based in Tulsa, OK, is an asphalt broker and supplies transportation services.