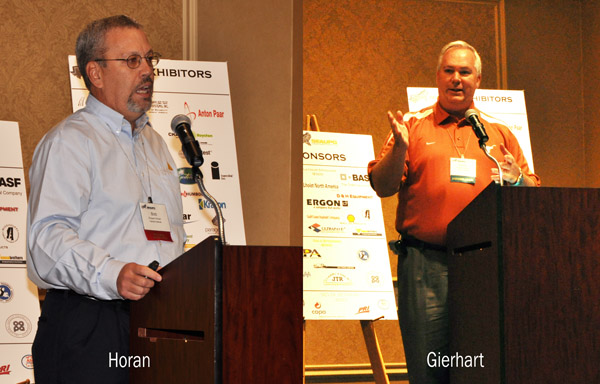 Asphalt Institute Regional Engineers Bob Horan, P.E. and Danny Gierhart, P.E. spoke this week at the Southeastern Asphalt User Producer Group (SEAUPG) Annual meeting in Hilton Head, South Carolina.
Horan discussed "Intelligent Compaction for HMA" and Gierhart moderated a session entitled "Long Term Performance Design."
There were over 220 registered attendees for the conference.